In September, 1979 just west of the date oasis in Sinaw a glazed clay jar was dug up at a building site. The pot, with its green glaze, was a common variety of what is called 'Sasanian-Islamic', found in eastern Arabia and Persia during the period covering the end of the Sasanian period and its eclipse by Islam.
However, inside the pot was an uncommon find of 962 silver coins or fragmented coins, that also covered that eventful period. Today the coins are known as the Sinaw Hoard.
The earliest coin is a Sasanian 'drachma' of Shah Hormizd IV (579-90), a period when much of northern coastal Oman was governed by Persia. Hormizd's son Khosrow II has 5 coins within the hoard while Arab governor's of the region under the Umayyad caliphs have a couple.
There are numerous coins from the Umayyad caliphate, notably over 150 from the southern Iraqi garrison town of Wasit and over 40 from Damascus. Coinage from the Abbasid caliphate includes about a dozen from Basra and perhaps 50 from 'Madinat AsSalam (Bagdad). The latest coin is from AD841 during the reign of Caliph Al Mutasim.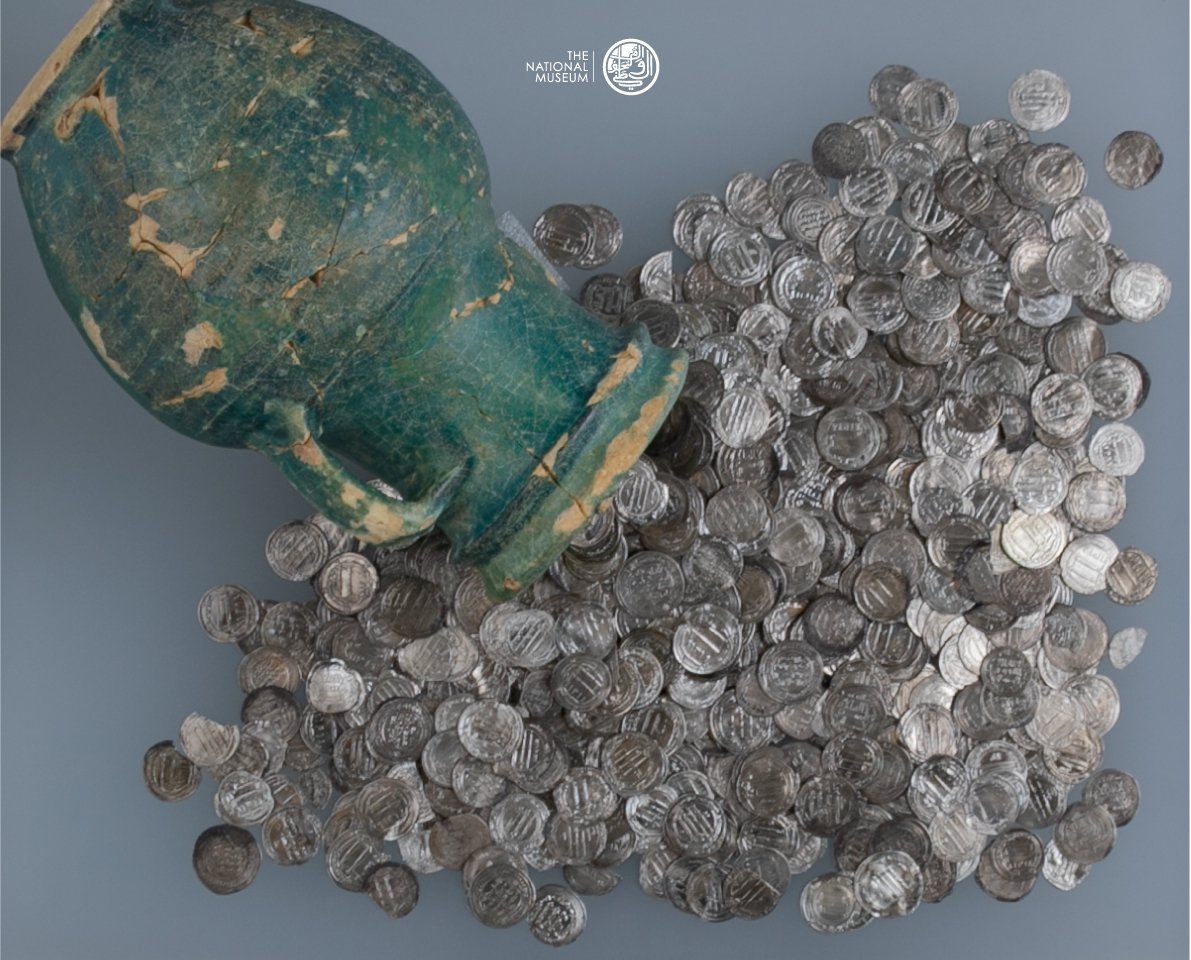 The number of coins is, in itself remarkable, however the geographical origins is even more so. From the west there are Ummayid coins from Spain (Cordiva) and in the northeast Samarqand.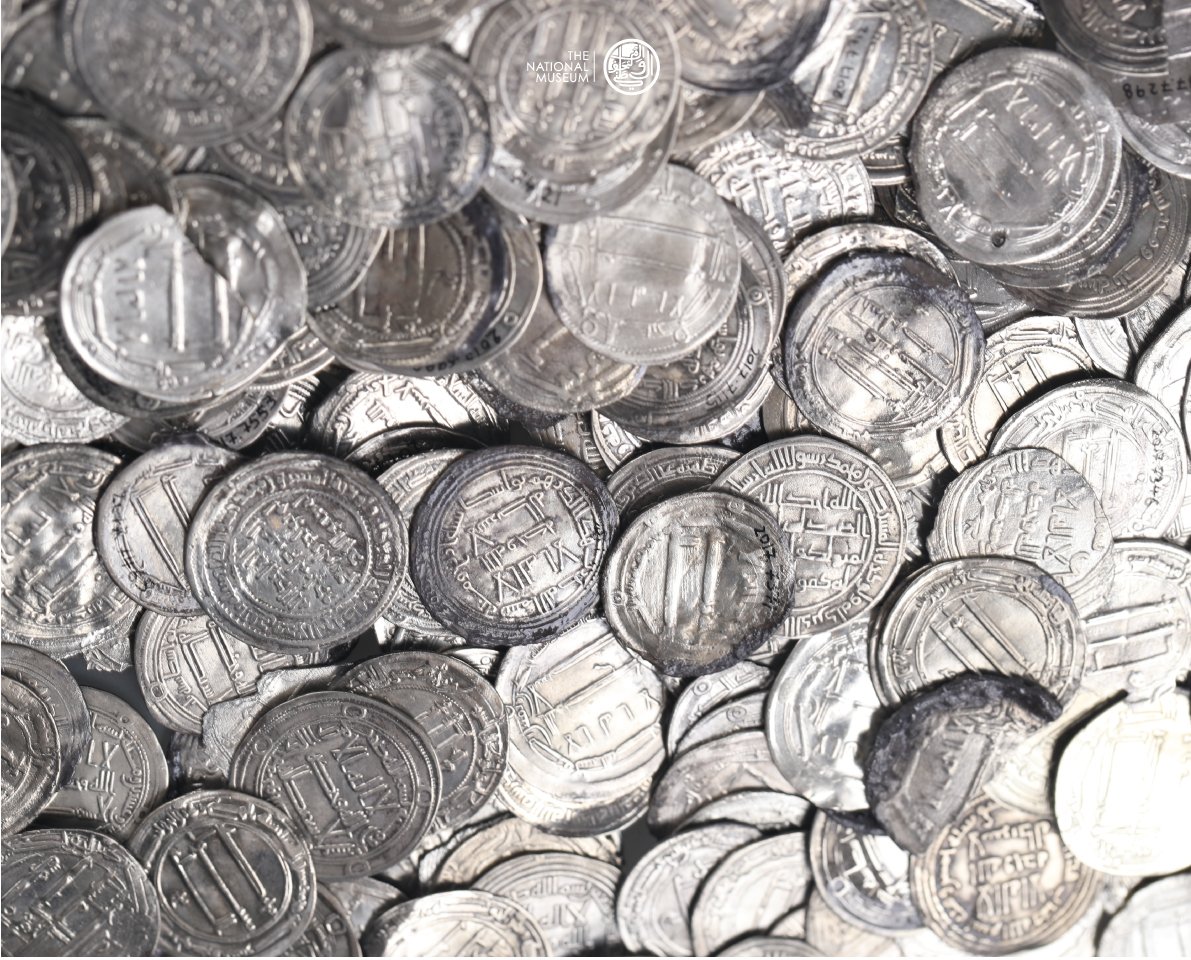 Sinaw, in modern times, is an important market town attracting clients from hundreds of kilometres away. In ancient times either the town attracted trade from even farther away, or whoever buried the hoard was an exceptional well travel person. Irrespective, for what appears to be an unremarkable, but vibrant business town Sinaw has a remarkable past.
Today, the Sinaw Hoard is part of the National Museum of Oman's collection.